Assignment
The cement industry is responsible for high CO2 emissions – five to eight per cent of the total CO2 emissions in the world. In Norway, the share is two per cent, and for Norcem Brevik, approximately 800,000 tonnes of CO2 annually. Norcem has a vision of zero emissions with respect to emissions from concrete products, and so it is necessary to capture CO2 from the production of cement.
The realisation of the project requires that the factory be rebuilt. The capture facility will be located alongside an existing cement oven, the old oven lines will be demolished to make room for the process area, and heat exchangers will be built to extract energy from Norcem's process flue gas to operate the facility. A new, higher chimney will be installed, and ducts will be rebuilt for connection to the capture facility and heat exchangers.
Solution
Norconsult will assist with interdisciplinary consultancy services, such as engineering design and preparation of technical documents for enquiries and technical assistance during tender evaluation and negotiations. In addition, Norconsult will perform detail design, technical follow-up and planning work related to a zoning change for the area. Close coordination is essential for the completion of the project.

Norconsult has used 3D scanning as an important tool for planning and engineering design for structures and solutions. Since large parts of the factory have existed for a long time and undergone a number of renovations, there is much that does not appear in old documentation.
Norconsult has assisted with technical expertise from early in the project and is committed to a successful realisation in which heavy industry and sustainability go hand in hand. With sustainability as a key strategic topic for Norconsult, this is a project in which sustainability and the environment are the very impetus.
Contact persons
Jan Kristian Dolven
Prosjektleder - BA/ Konstruksjonsteknikk
Contact us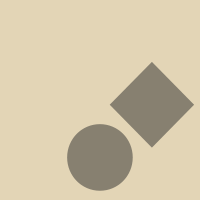 Interdisciplinary collaboration