Assignment
Thorvald Meyers gate was characterised by worn-down tram infrastructure and hard to see, indistinct areas for non-motorists. The tram tracks were not suited to the new trams and all technical equipment needed renovation. The local main street was to be elevated into one of Oslo's most attractive streets for urban life and trade.
The street has been transformed to a public transport street with a new tram corridor, new technical infrastructure, a wider and upgraded pavement, new furniture zones and public spaces. A new square has been built in front of Paulus Church. Establishing an orderly and readable street structure with natural contrasts between the wall zone, pavement zone, furniture zone and traffic area has been an important objective for the project.
Solution
The project has used game technology and VR illustration in a dynamic 3D model to show how the street will be used by various road users. The model and the films were used during the public participation process and presentation of solutions to politicians, business owners and users.
Surface water is managed with the aid of various types of rain gardens and drainage reservoirs. A permeable cover has been constructed, with large notches that receive the surface water, which in turn is used for watering street trees. The project focused on green solutions that limit moving materials off the construction site. Existing bicycle racks were moved and reused, and cobblestones were taken up and reset.
Norconsult has been involved in all planning phases and worked continuously on developing solutions until construction was complete. This has contributed to continuity, thoroughly prepared solutions and assurance for the client. The transformation has increased the safety experienced by pedestrians, by means of illumination and removing
through traffic and street parking.
Result
Norconsult's disciplines include: Responsible applicant under the Norwegian Planning and Building Act (SØK Pbl), land use planning, BIM, fire safety, Norwegian Construction Client Regulations, contaminated ground, streets, urban spaces and urban life, geotechnical engineering, cable routing installations, archaeological/historical monuments and sites, landscape architecture, tramway, traffic engineering, water and sewer plans, streets and roads.
Contact persons
Markus Naue
Senior Prosjektleder
Contact us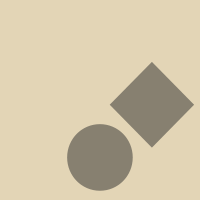 Interdisciplinary collaboration