Assignment
The facility has been built according to an international standard for passive buildings, which means that the building uses very little energy. The choices for materials have been made on the basis of how and where the properties come into their own. The wooden framework in laminated wood and cross-laminated wood are supplemented with concrete and steel where it has been necessary. All materials reflect their natural properties and simultaneously fulfil several functions. Two works of art have been integrated in the materials: a floor in cement mosaic and an acoustical wooden wall.
The air quality system in the various parts of the building is integrated with a system for recovering heat from the operation of the ice arena and the dramatic arts centre. The ice arena is likely the world's first passive building-certified ice arena.
Solution
The creative collaboration with the client has led to CIK becoming a completely unique building: a passive building with an ice arena. Creative acousticians, stage engineering consultants and architects from Norconsult have contributed to the cultural stage in the building achieving the level Grön scen (Green Stage), in line with the Swedish national theatre's standard. More than 80 design architects and engineers from Norconsult have collaborated on the project.
The dramatic arts centre has the capacity for large set-ups, such as performances by the Swedish national theatre. Nevertheless, it is the municipal cultural school and local societies and associations that are responsible for most of the activity.
Result
The new facility includes two large sports centres, martial arts centres, space for dramatic art and an ice arena. In addition, the building contains offices, conference rooms, communication interfaces and a restaurant.
Norconsult's deliverables include: detail planning of the building, total engineering design for the building, both interior and exterior. Universal design, engineering design forthe facility's dramatic arts centre, including acoustics, design of exterior environment.
Contact persons
Dan Johansson
arkitekt SAR/MSA, processledare för innovation
Julia Grabe
Avdelningschef Arkitektur Stockholm
Contact us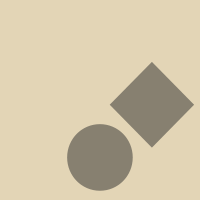 Interdisciplinary collaboration