Assignment
Based on an approved preliminary design, decisions are expected in 2021 on financing and construction of the New Bodø Airport. By constructing a new airport, space will be freed up to meet the Municipality's requirements for urban development and to improve the region's development opportunities.
The airport will be an important regional hub that meets the market's needs for air routes and freight, and it will contribute to future value creation, industrial development and settlement. The airport will have a capacity of approximately 2.3 million passengers a year and will contribute to sustainable development and aviation.
Solution
The Municipality aims to establish the new urban district as a zero-emissions neighbourhood. This makes it important that the airport is built
within a framework that addresses sustainable planning in all phases of the project. Avinor, the state-owned operator of the airport, has therefore chosen to certify the project for environmental purposes through BREEAM for the terminal building and CEEQUAL for the civil engineering portion. This will be one of the first projects in Norway that combines the two systems for environmental certification. Norconsult is managing the work on environmental certification of the airport and promotes sustainability, quality and the environment in the project on behalf of Avinor.
Norconsult has developed technical solutions on behalf of Avinor to supply future heating and cooling to the airport and the new urban district. There is close collaboration among various project participants to ensure sustainable and forward-looking solutions, with clear goals for reduction of greenhouse gas emissions.

The project is being completed with a high level of interdisciplinary collaboration, interface management and understanding for the big
picture and business development. The New Bodø Airport is being planned as a fully integrated BIM project, where the model is key to the
foundation for work on project completion and monitoring progress, including O & M documentation.
Result
The project includes disciplines in most of Norconsult's market areas: Buildings, Energy, Transport, Water, Environment, Risk Management, Architecture, Planning, Industry and IT.
Contact persons
Gisle H. Fagerlid
Avdelingsleder
Contact us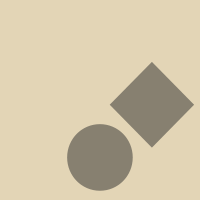 Interdisciplinary collaboration