Assignment
The project is being carried out according to a PPP model (Public – Private Partnership) – a modern form of collaboration which requires that the private party not only build, but also operate and maintain, the building for a given number of years. This provides incentives for planning and designing long-term, comprehensive solutions. In this case, it has also contributed to the building having achieved gold status under the DGNB sustainability certification.
Solution
The Eastern High Court project is in many ways an unusual assignment. A courthouse entails some security-related design challenges, in addition to meeting a certification standard. The public–private partnership (PPP) model is both a demanding and instructive process for all parties involved. There are stringent functional requirements for design, in which sustainability guides decisions on choosing materials, energy optimisation, working environment and security.
The new building creates the framework for a modern workplace, in which flexible space solutions support the need for multi functionality and security for various users. The building is adapted to a wide range of user groups, including prisoners, employees, relatives and other visitors. In addition, such a building imposes particular requirements for security not only for those in custody, but also for those who work there, such as judges and lawyers.
During the work on designing the building, solutions have been developed to ensure low energy consumption, but at the same time a robust building with a good interior climate and a great deal of daylight.
Result
Norconsult's disciplines include: Structures, heating/water/sanitation installations, ventilation, high-voltage power, low-voltage power, daylight, fire engineering consultancy, environment, facility management and acoustics
Contact persons
Martha Rams Quistgaard
Afdelingsleder, Viborg
Contact us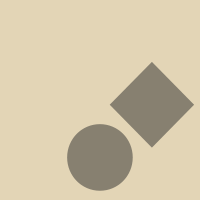 Interdisciplinary collaboration