Assignment
The Southern African Power Pool (SAPP) is seeking to enhance trade between its member utilities. A key requirement to for such development is to strengthen regional transmission corridors that will support increased trade in electricity while supporting local development and improving security and reliability of supply. Such transmission corridors should also ensure that major low cost generation projects can be developed to the benefit of the entire region.
Solution
The update of the SAPP Pool Plan included a review of the demand forecasts for each member country and covered the preparation of a GIS data base with information on existing generation and transmission facilities as well as potential for future sources of energy. The GIS tool was used to prepare a Rapid Impact Assessment Matrix (RIAM) for assessment of environmental and social impacts of new projects. The study covered a number of scenarios for system expansion based on comprehensive models for generation and transmission planning (PLEXOS and PSS/E respectively). The main objective of the study was to identify regional benefits of optimising national expansion plans by establishing transmission corridors that would allow for least-cost expansion of the overall system rather than individual utility or country plans. Such transmission corridors considered both AC and DC solutions and sought to optimise national grid expansion in a regional context.
Result
One of the main objectives of the study is to ensure that short to medium term investments in increased inter-utility transmission capacity would support long-term development of key transmission corridors that would support or even trigger generation projects that have large regional benefits while accounting for environmental and social issues, and in particular identifying "no-go areas".
Contact persons
Per Morten Heggli
Fagspesialist
Kevin C. R. Burton
Prosjektleder
Contact us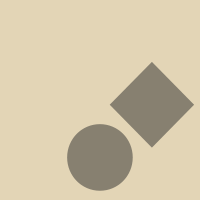 Interdisciplinary collaboration